I only started today so i'm still playing catch up, are you only left with rigging and presentation?
@Mhiko I haven't even completed textures yet. I'm not following a pipeline at the moment and I'm trying to take out tasks simultaneously. I think we need to rush a bit but also enjoy the process

damn, son! looking great <3
This is impressive man, keep at it! I'm finally texturing my piece, hopefully i can catch up
Also made a tiny idle animation for him
P.S: I am a little bad at animations.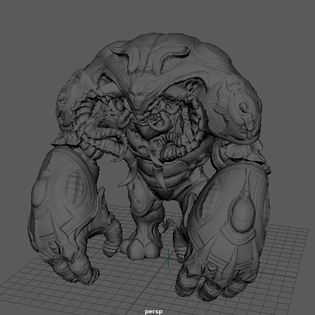 This is so stunning! We need From Software to make this a boss in their next game!!
Haha, thanks

Really impressive and there is so much detail to be amazed of!
Thankyou

Dude this is fantastic work! Very inspiring. Any idle animation full renders?
Thanks a lot. And no, i couldn't do any idle animation renders yet other than a turntable one.