First time participating in a FlippedNormals challenge, so I am excited!
I enjoy fairy tales, especially old ones, so I gave some thought to what kind of character I would create.
My first thought was to create a character with a mix of two fairy tales, mainly Snow White and the Seven Dwarves and Rumpelstiltskin.
I wanted to bring the kind of sinister tone from the imp in the fairy tale of Rumpelstiltskin…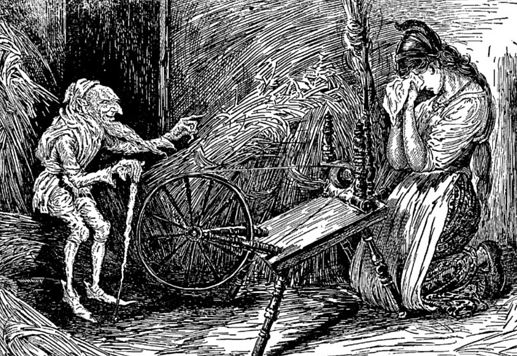 … along with the cheekiness from the dwarves in Snow White.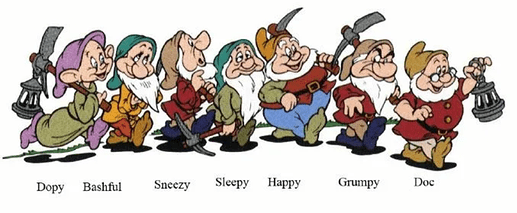 So I came up with the idea of another dwarf for the Snow White universe:
The 8th hitherto unknown dwarf, Snatchy, who takes gleeful pleasure in stealing the other dwarves belongings, their diamonds from the Dwarf's Mine, and other trinkets and valuables.
To get more ideas and inspiration, I scoured for cool fantasy characters, and one of my favourites I came across was the Gnome Thief, by Filipe Pagliuso.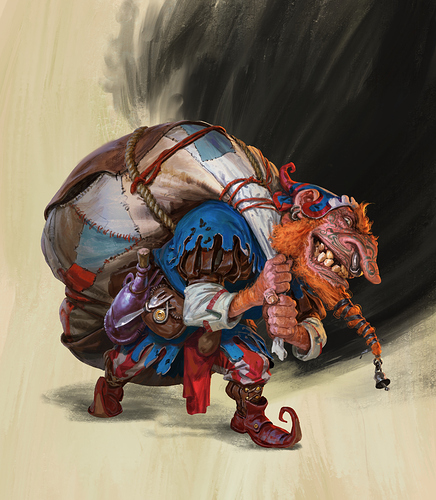 I asked Filipe if I could use the concept and he very kindly agreed!
The concept Filipe made is so great, so I aim to be as accurate as possible.
Since I am not a great character designer and more of a character modeller, I decided to base my character on this artwork specifically.
I might make a few changes or add some things to make it fit more with my idea of "Snatchy, the 8th Dwarf", but we will see later on.
For now, that's all folks!