-History-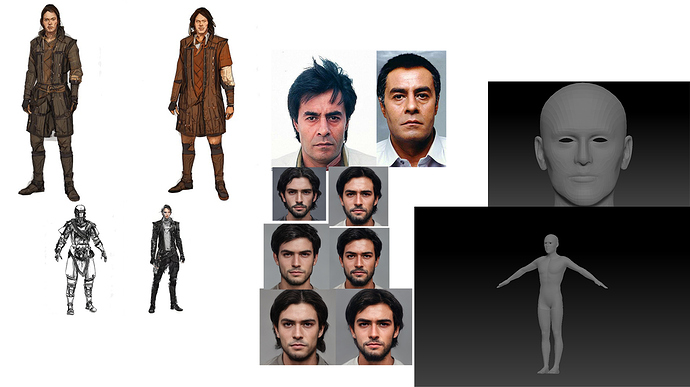 Hello Flippednormals ! Since it's never too late and I just entered this community I'm going to enter this challenge by trying to reimagine one of my favorite folklore characters called "Samak" (Samak-e Ayyar). Since I have a Persian background myself I decided to introduce him to people. The story of Samak is a story of kings and witches and lovers that has been around since the 12th century and recently has been published and translated to different languages too.
Samak character is the kind of hero that isn't all muscle! Therefore he usually tries to solve problems in strategic ways and he is a fan of all kinds of gadgets and potions that might be useful through his journey.
For now, I handled my base mesh and some initial reference photos to begin work on. Will continue and post updates here. Thanks everyone!