Hi evreybody :))))
My name is Morteza and I have been working on creating realistic 3D characters for several years and I am going to participate in this challenge.
I am very interested in watching the movie and I wanted to model a character from the movie Pan's Labyrinth, which is a very strange and organic character!! I want to make it completely Likeness and almost exactly like the real model used in the movie! Of course in CG :))
These are some references that I have collected for the Pale Man.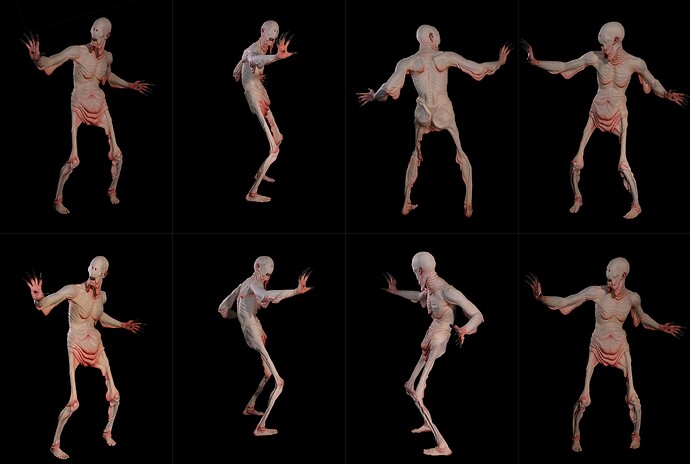 As You Can See, Our character has a very complex and non-symmetrical body (because in the movie it was made in reality and not in CG) and even from the point of view of anatomy, it is very strange and unknown to me

In summary, I preferred the "HARD" one so that I can learn and win first at the same time.

In addition, because both sides of the character are different, I have to sculpt both sides separately, so it's very difficult for me! Wish me success
Good luck to the rest of the respected artists
Don't forget to give your comments freely. Thank U
So let's get started !