Hello everyone!
This is my first time participating in one of these challenges, but its an honor to be a part of it.
I made a concept for a character back in may inspired by my love for the souls series and I've been thinking about translating to 3D for the longest time. I thought this would be the perfect opportunity to finally start working on it. Even though I'm a bit late to the party I'm ready to see how far I get. (hopefully all the way)
I'm going to force myself to work on it at least a few hours a day so expect sum WIPs

Always open to feedback and critiques!
The best of luck to everyone in the contest!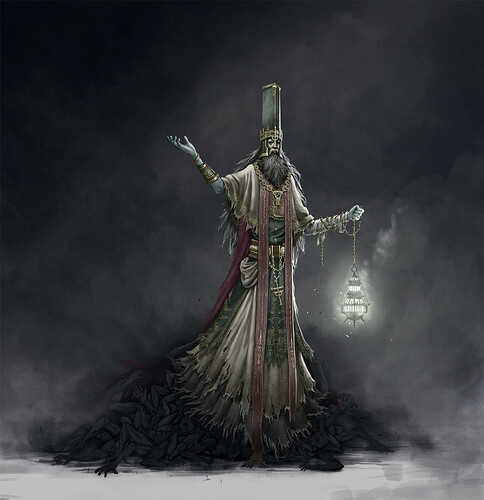 Odyr, The Unfettered Hallow Deacon.
Once a greedy old dejected human who lost his way. A lost priest in the presence of others, who worshiped the great light of the world, he wanted nothing but the semblance of love. Love, that he found in the rotten but alluring Fouled Queen. Tales spoke of her dominion over the world and how she was imprisoned by the Order of the High Sun. Ignoring the ideals of his faith, he held, in secret, a sacrificial ritual in her honor. A summoning. He gave his own soul to bring forth the Fouled Queen. As she rose from the fouled world she resurrected Odyr as one of her fouled servants. The keeper of the souls of all those who trespass her domain. Sustenance for the Queen.