Thank u so much

Oh thank you so much, I can't wait for the final submissions

Part 15
Well since we got some more time to finish everything, I had a few extras to add, I knew these were missing but I had these in the concept to give more interest to the bottom half of my character, so I wanted them in.
here they are in the final render
Also did my weapon, very different from my concept, at the time it was one of the things that I overlooked and while making this character there were a lot of elements that I thought made for a much better design for my weapon other then it just being a plain old thurible, I have no more time to play with it, but I will definitely touch on it after the challenge.
Also, here are my UVs, I realised I never showed them before. The "white-er" areas are duplicates using the same texture.
I also took some time to understand the rigging process and… let me tell ya, I DO NOT ENVY whoever is a rigger because that is one boring job (to me anyways because its my first time).
I just wanted to pose my character please welp. TwT
A lot of hours later and I got my rigging and I tested out some poses, I think I'm going to do a couple of different ones idk. thank god for the 2 days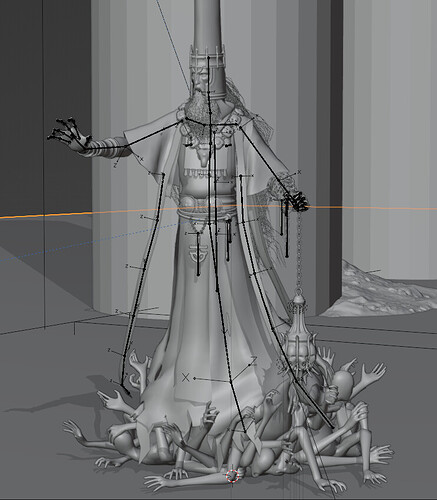 My render setup, very basic, most will be blurred but i just wanted the feeling that there is something there.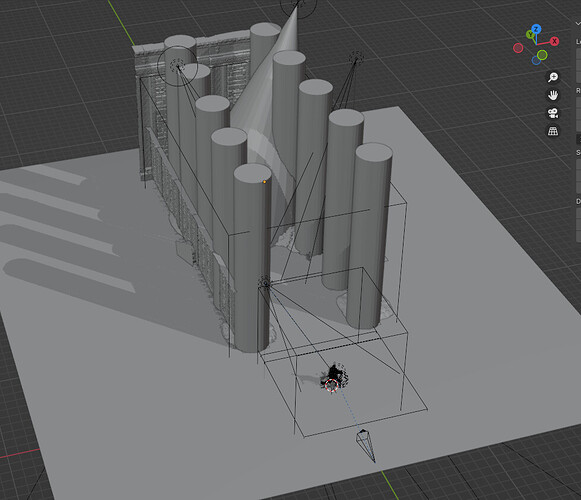 Remember to post your result in the final submissions thread today so your work can be considered for one of the prizes

Only a few hours left to go now! Countdown Timer – Countdown to Nov 23, 2023 in London, England
Hi I was checking your artwork from the beginning.first of all You have designed a wonderful and really cool concept. And the model you designed is really high quality and similar to your concept. awsome job

Thank u thank u, know that was the point, it's honestly the best thing u could say!