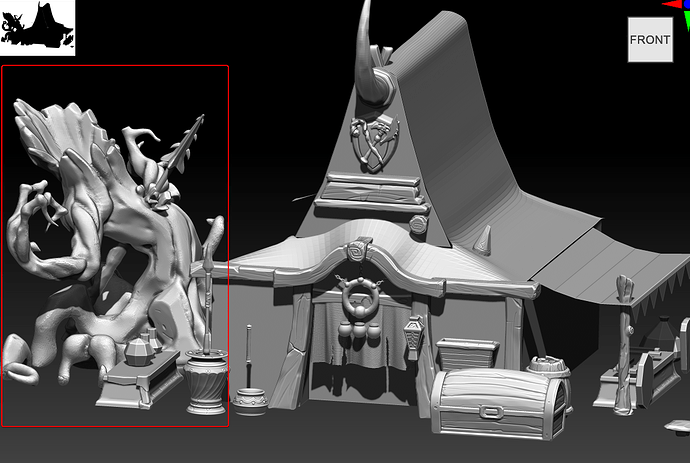 Apologies to anyone reading, not much to show but will keep this updating.
Initially I was just recreating a warcraft asset but I'm going to focus more on a more original scene involving the tree.
Had a fun idea while sculpting to turn the tree into a dead ent which led me to the idea of a warlock harvesting the tree creature for mana to create potions.
Would love to hear any constructive feedback on what could be improved (once I actually start posting WIP's).