Hi everyone! My first update for this challenge. Since I'm not good at concept art I decided to use this concept from Shane Walters as main reference. I like the design of the clothes and the character itself, I think has some interesting challenges to tackle like fuse together human anatomy and dragon features.
https://www.artstation.com/artwork/Z5gWr8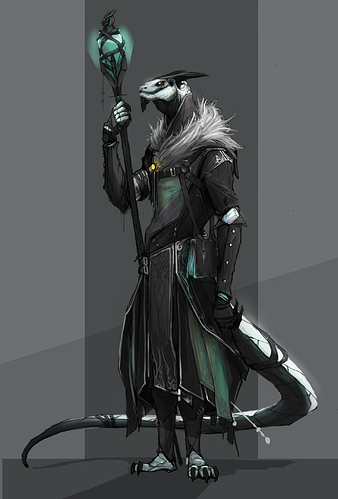 He is a necromancer, and maybe it's different from a typical warlock character. Do you think it's a good idea or am I going off topic?
I tried to contact the artist several times through email, Artstation and Linkedin, with no luck. Hope he is ok. I'm willing to close the project and to try to pivot if he ever tells me I can't use it.
More updates coming very soon.