Hey guys, student at ASU here, first time posting and first flippednormals challenge!
This is also my first time creating a real-time character (that wasn't for a class), so I hope to learn a lot about character design and to get more used to the pipeline.
For this challenge, I found an amazing concept piece made by the extremely talented Alvaro Cardozo (https://www.artstation.com/alvarocardozo) and was lucky enough to get permission to use it for this challenge.
Final Render: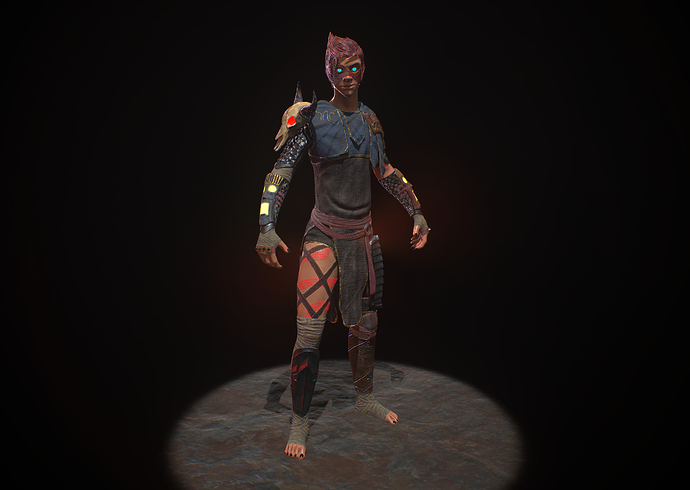 Here's a picture of the concept I'm working off of: