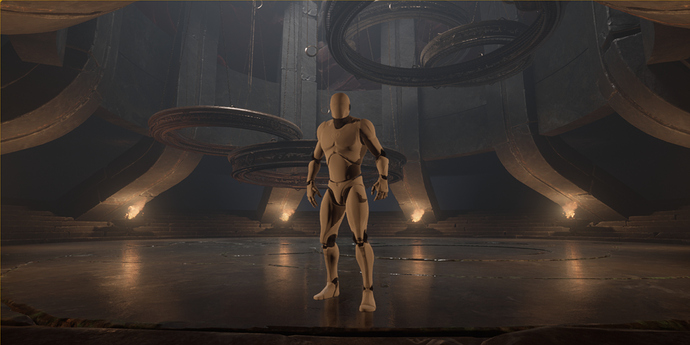 Good day!
I'll be creating a large symmetrical hub with an intricate metal structure hanging in the middle. The structure is a computer of sorts with interlocked turning rings.
Architecture-wise I'm going for a brutalist space with large stone surfaces and strong silhouettes, with some runic detailing to give it a touch of fantasy.
Forcing myself out of my comfort-zone with this one; I'll be at least attempting to make the assets semi-stylized as I usually go for photorealism. Probably will use some Megascans assets which need to be touched to go with the style. Also for the first time I'll be optimizing the scene to run in real time in UE4, which is a new tool for me.
Here's a quick dirty moodboard I put together. I've already begun to block out the scene and create some placeholder trims, but I can upload only one image.