I am a little obsessed with Portal magic in combat scenarios and want to make a character that is a little DnD, asian inspired Portal Warlock that uses portals to transport magic to where it's needed in a battle.
I imagine a kinda of village milita made up of warlocks with the power to create portals and use what scrolls and magical artifacts the village can muster in battle.
I like this pic of an asian peddler and thinking something along these lines for his clothing but with maybe a overcoat that might be a bit more official from his village.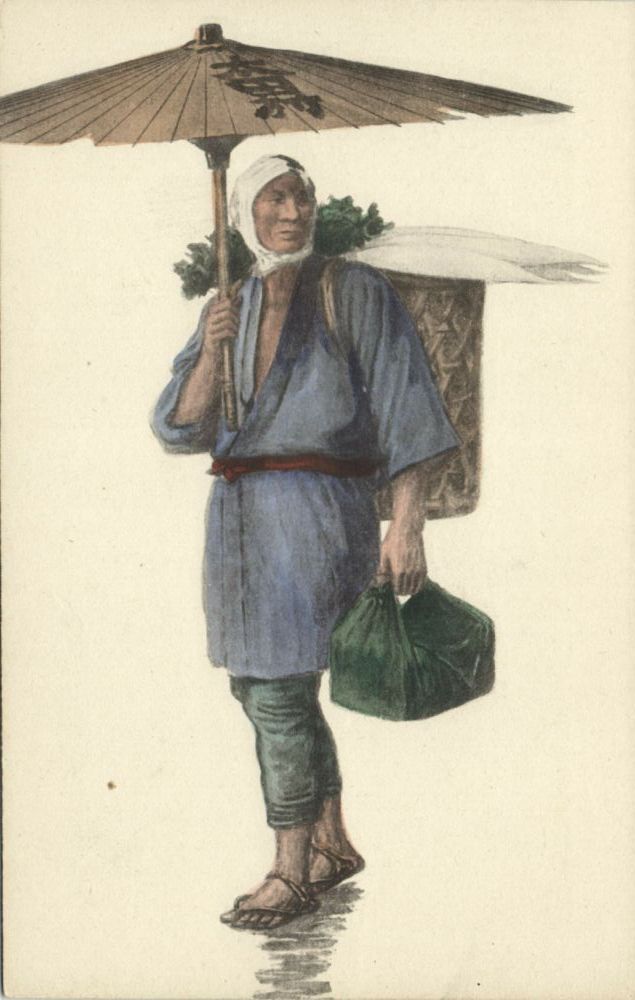 I would like him to have some kind of backpack he can use to carry his repository of scrolls ( I have in mind something like a cross between a Chinese Medicine Cabinet for scrolls and an External Frame Backpack.
Also thinking of a few ways to show his magic in action, like having him have his arm through a portal that connects behind him so he can take a scroll from his pack to use.