Greetings everyone and good luck to all the other participants.It's my first time taking part in a challenge and I hope to do my best. I won't go too deep into the theme , but it is about a cave/den where the master warlock will leave his tools , for his followers.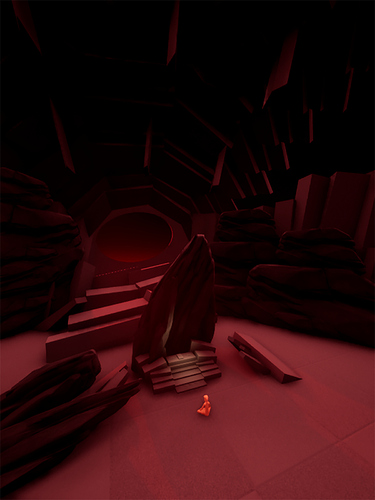 This is my simple block-out with some post-processes done in Unreal Engine to get an idea for the 3D modeling and composition.
If you have any suggestions or questions , feel free to share/ask.