Hi everyone!
I'm a little bit late to the challenge, but I'll still try my best to finish on time. The character is based on a concept by Guillem Serret.
I've actually never made a real-time game character before, so this is definitely gonna be a challenge. But I'm super excited and all the entries are very inspiring!
Concept: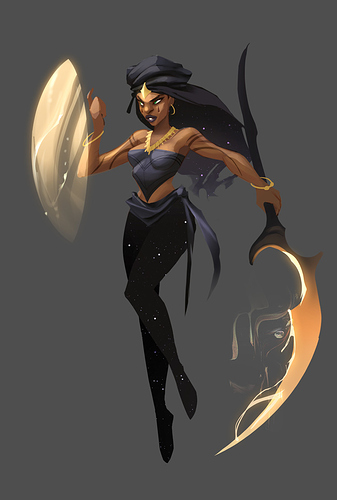 Here is the first rough blockout: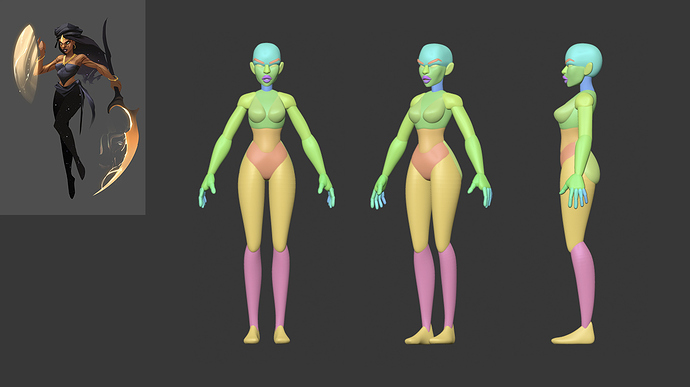 And now I've started blocking out the clothes. Still A LOT of work to do.