Greetings everyone! This is my very first Character Challenge and I'm very excited to participate!
I will be creating a Warlock character for Vfx inspired by Gabriel Ramos' concept:
https://www.deviantart.com/gaberamos/art/Warlock-Necromancer-Character-Concept-511500838
I will be adding certain elements such as tentacles which are referenced from by Bryan Syme's concept:
[ https://i.imgur.com/ra5BonL.jpg ]
So the overall look for the character I'm hoping to achieve is something similar to this: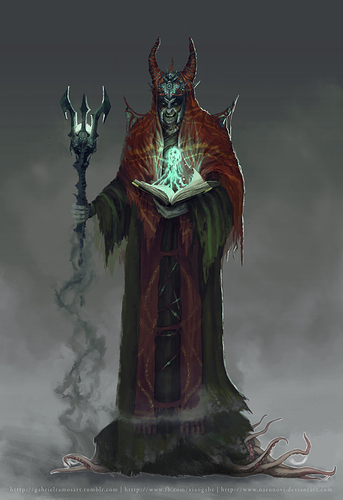 I've named him Kthaldrac, The Blasphemous Worm of Yuekesh.
Please feel free to provide any helpful critique as I'm still learning. I appreciate your feedback as we progress in this competition.
I look forward to following your progress and wish everyone the best of luck in their submissions!