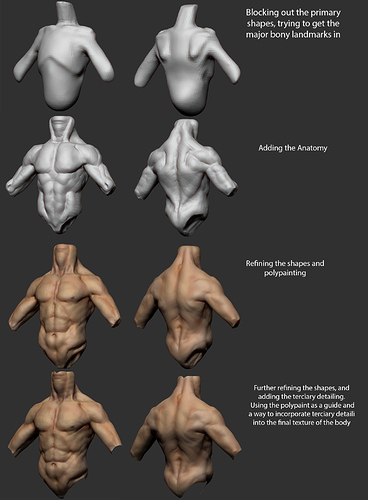 Here is the process for making pretty much every organic part of the character.
I mostly used ,standard brush, move brush without any alphas and Clay buildup brush with alpha 06 and high focal Shift.
When polypainting i would use only the standard brush on top of the BasicMaterial matcap, using that matcap allows me to move the light and get a better feel for the shape of the mesh.
The body is retopologized closely after adding the anatomy and once the shape is better realized.