Hey everyone ! I just rushed into concepting in zbrush without really thinking of how she would be dressed up… xD
So here I am at this time, I have my base body and a few features. I already did some retopo on her.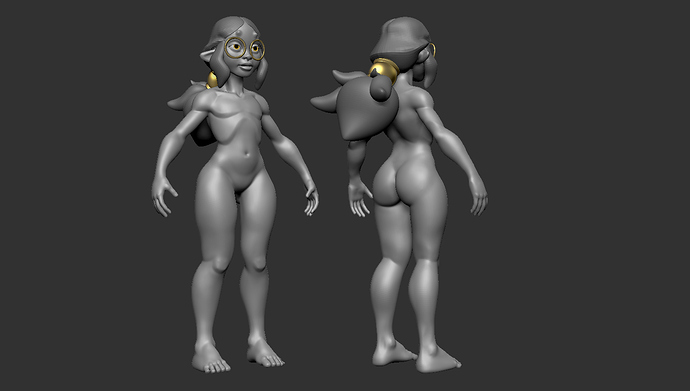 !
At least, I've figured out what I wanted her to be. So here it is : Iwa is a young and shy Warlock apprentice with some astonishing potential. She loves nature and espacially : ROCKS ! She's able to bend it to her will with such facility that it's scaring the hell out of the people around… Sometimes, she looses control on her powers and can become a real threat to them. Therefore, she doesn't have many friends and suffers a lot from it. But she's brave and tough ! To lessen that isolation and loneliness feeling she made out of stones her two best friends Brock & Mica !
I might add some concept to this topic later