"Grayson Coldgrave. An ancient Warlock known for tapping the source of his power from the trapped souls in the Mirror Cube of The Eternal. He is bent on pushing the envelope of reality altering magic, by whatever means necessary. If you're in his way… you won't be for long. His never-ending search of the cosmos for untapped power continues…"
Kinda going for a traditional looking magician/warlock here, but more of a dark magic user in general. I'm going to keep trying different things with the design until I'm happy with it. Still many things I want to add to his costume and overall look.
First image is a render from Zbrush, a look dev image for the aesthetic I'm aiming for in the final character.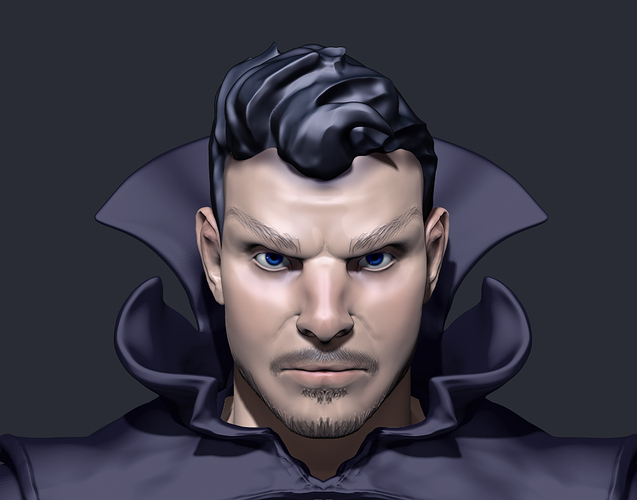 Mirror Cube of The Eternal (WIP shot)