What's up Warlock artists! This is my WIP for the awesome Warlock challenge. Currently finished "basemesh blockout" stage.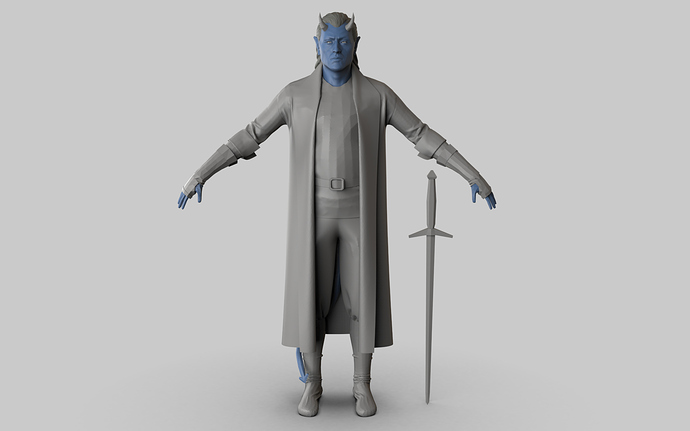 The character is based on the concept of guy called Sketch Goblin. Slightly modified though
The facial likeness was sourced from a bunch of photos of Luke Goss - dude who've played Prince Nuada in Hellboy 2: Golden Army.
Wish luck to all the participants and see you in couple of days with the lowpoly update