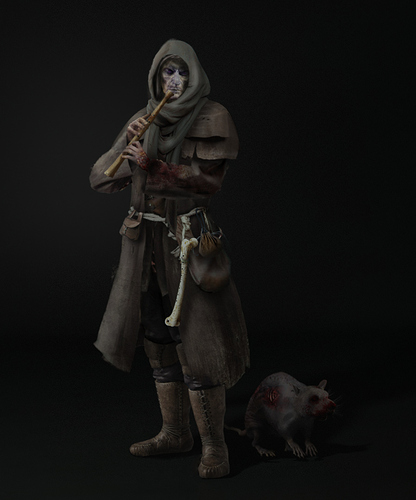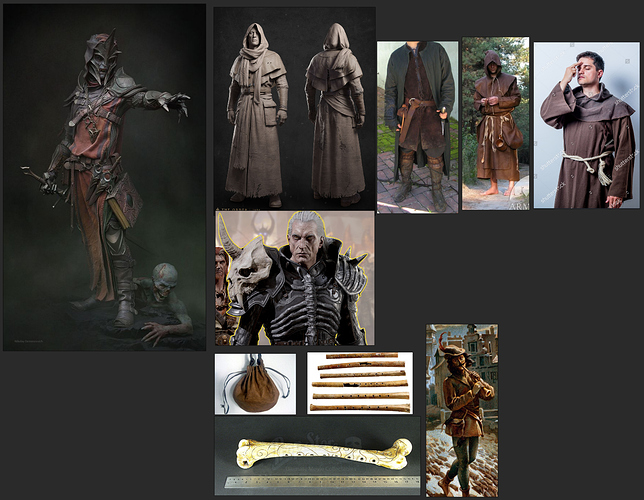 Greetings my friend!
So I thought that the pied piper of Hamelin would be a nice fit for this challenge. I've actually been in Hamelin quite often because I used to live a couple of minutes away from there. When I was a kid I even paricipated in a small art exhibition and got 10€ from a very kind old Man because he really liked my saiyan like Piper. So why not try again?
This is my first time participating in a 3d-challenge and I'm really excited!
I am thinking of a creepy and mysterious version of the piper who can control really big and dangerous zombie rats using his flute. He's like a necromancer who charges a horde of zombie rats to you and then let them explode when they reach you. For my concept I photobashed all kinds of stuff that looked nice (and of course the necromancer from Diablo 2: Resurrected). I would love to hear from you what you think. What is cool, what is stupid and what can be much better or smarter.
Alright, then. Let's have some fun!