Hallo, all…!
I've chosen Puss in Boots, to be realized in a 1930s cartoon style (the Fleischer, Harmon-Ising, Iwerks, Silly Symphony 'pie-eyed' era … or like Cuphead, if you prefer). -addendum; this has been slightly revised; see below
This inked sketch is a VERY preliminary 'placeholder' … I'm gonna jump into blocking-out a few different body shapes/styles in zBrush, to explore some options before I refine the design.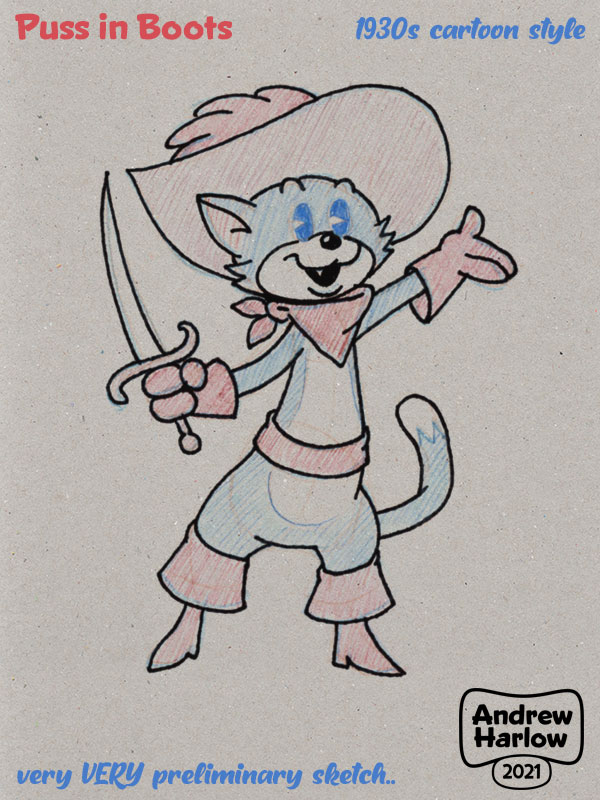 ---
In the course of gathering reference/mood/inspirational images, I found a straight adaptation of Puss in Boots made by Ub Iwerks as part of his 'ComiColor' cartoon series, in 1934. I definitely want to avoid recreating any existing version.
I also began to think that just putting a stylistic spin on the character mightn't be enough to really qualify as a 'reimagining' … so, I decided to put Puss in an outer-space setting, but – in keeping with the 1930s design theme – using a Buck Rogers/Flash Gordon aesthetic.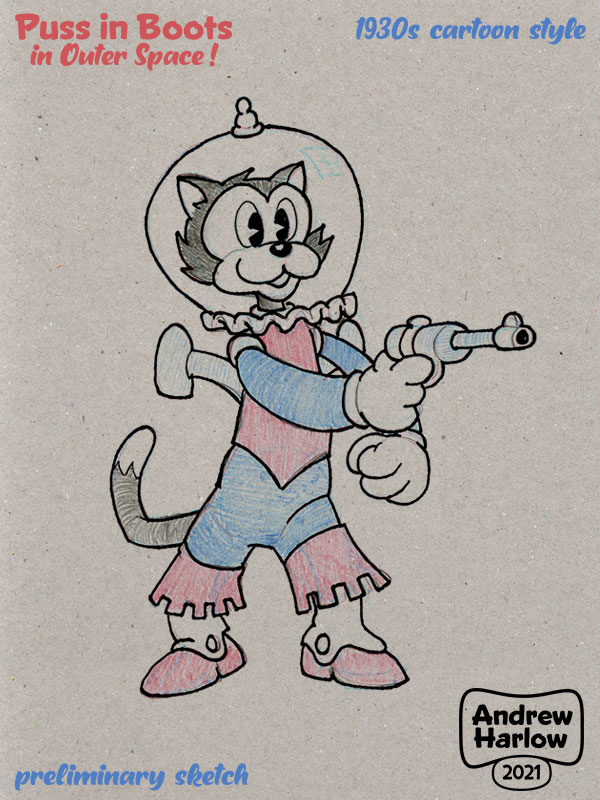 Again: this is just a quickie pencil & ink sketch, to get the idea across … I definitely plan to explore some different body & head shapes/proportions, eye styles & etc within zBrush, in the next phase.