Hello there !
Finally got the time to start my entry for the challenge, first time here !
Was looking for idea but one stick on my mind.
" Greed bring Greed".
Prince Midas is a young mercenary, his desire for gold was not enough he need more, more money, more life that he can take, everything.
He use his powers in his advantage on the field. He's a really good soldier, and a beast in close combat, if he touch you once you collapse into the weight of gold. He's a confident , handsome, lonely boy, the only things he crave for is the money and prestige.
Here is the first try at at building a background, This may change a little bit but i feel great about this story for now.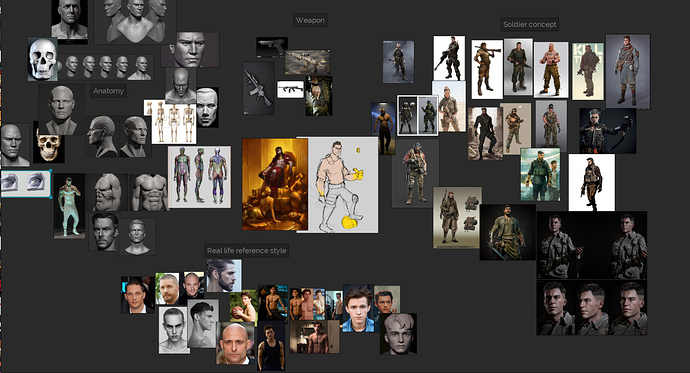 My moodboard
Just made a quick 10 min sketch in my moodboard to get the pose and the attitude while i was brainstorming. This will obviously expand on some specific part but i wanted to keep in mind the soldier part even if I'm just building a base body for now. I think i will try the technique of 3D Sketch right in Zbrush, this seems fun !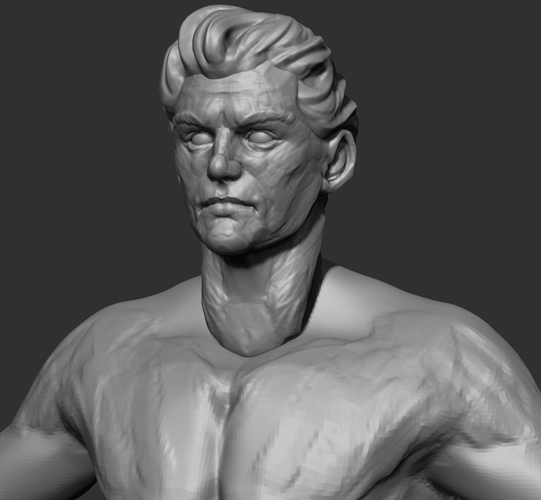 The first few hours head sketch from a sphere !
Hope you like the idea, i will try to keep this thread as active as i can. Don't hesitate to give feedback or any thought !