I been thinking, what if the story of the name is different? what if she is not the innocent girl that comes to our minds when we read that name? what if the red colour of her cape comes from all the monsters he slayed?
I end up making a warewolf hunter Little Red Riding Hood. Had some free time yerterday and there we go, this is the first take on her.
Hope u guys like it!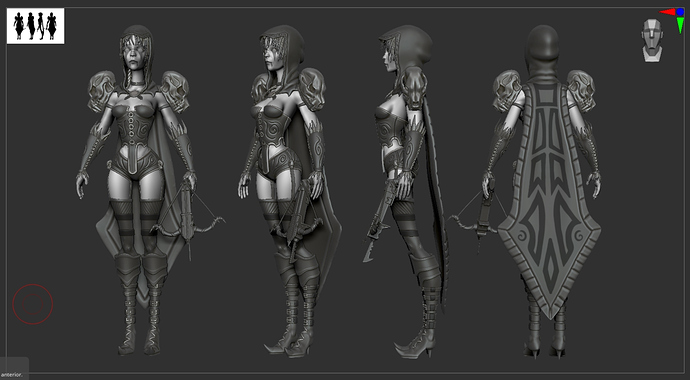 I made the full retopo and started the texturing process, this is what I have so far, I really want to give her a darker vibe but still exploring how to do so, hope you guys like it