Hi all, I'm Tim, an aspiring 2d/3d concept artist from India. Thanks FlippedNormals for this challenge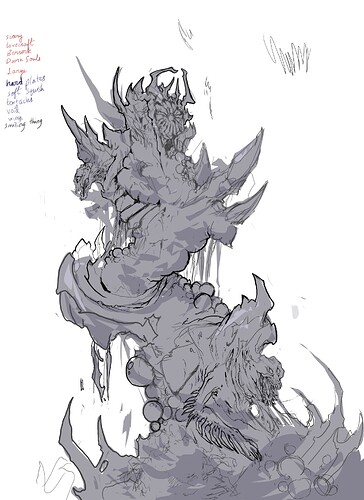 Starting a bit late but this is my original concept for Morphegoth, a nightmarish creature with shifting shapes that resides in the dream realm. (more lore on the final post if I'm able to finish it)
It's based on lovecraftian cosmic horror and the fear of the unknown. Huge fan of berserk and darksouls so might take inspiration from the cosmic horror elements in them too.
Im not sure I can finish such a huge creature in time but I thought it was interesting and decided to give it a try. Always open to tips and suggestions.