Hey everyone!
This will be my first Flipped Normals art challenge and 2nd ever art challenge.
Looking forward to a hectic month of art.
I was thinking of creating a Vampyre who is holding the head of her last victim in her hand, looking menacing into the camera showing her fangs.
Now that's a lot! So we'll see if can fulfill my entire vision within 1 month haha
Today I started by blocking out her body in Zbrush, trying to get the proportions the way I want them. I do want her to be fairly realistic, but right now I am getting a bit more of a stylized feel from her. In the coming days, I'm sure I will nail this down a bit more!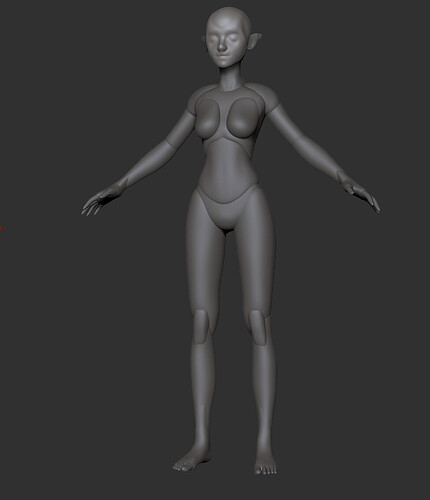 Looking forward to seeing everyone else's progress as well!