Hello!
I'm a bit late to this challenge, but I'll still try and see if I can't finish this within the deadline. Thank you FlippedNormals for hosting this challenge.
I'm an artist who can't draw to save my life, so I decided to sketch things out in the 3D space right away instead. After many mistakes, failed ideas, and countless scrolling down through Pinterest, here's the result of my day 1 brainstorm:
These are some of the "main" ideas I came up with. I decided to go with the right-most.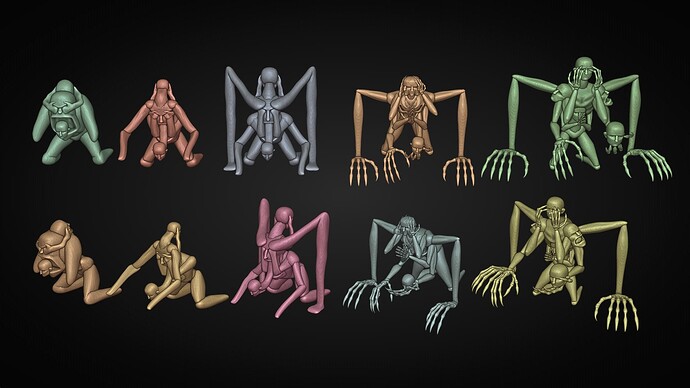 Still unsure if I'll make this creature a dark shadow creature or more of a grotesque flesh and blood body horror kind of monster.