Sure will do! I still need to add the flooring for this one. Thank you for the encouragement Emilie!
For another progression of the gorund flooring. I keep it simple and focus the texture on substance to manage the deadline.

And for the rain, it is just a simple shphere shape. I wanted to give it more dramatic feeling.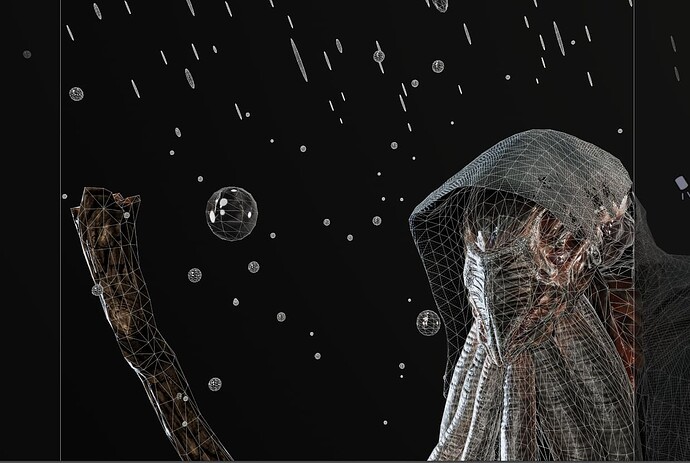 Okay I have submit my artwork to the Final Subbmision thread. Good luck everyone!
Fortunately, there's an extended deadline. I can now edit my lighting setup and refine some texture. The previous one is too blue-ish, because of that my detail got wahsed up. I tried to make this one more natural. And since my post is already up in the final submission, I will upload some here.
And also the Marmoset Viewer:
https://www.artstation.com/embed/69615537 (posed)
https://www.artstation.com/embed/69615321 (no-pose)
If you haven't already done it, remember to post your result in the final submissions thread today so your work can be considered for one of the prizes

Only a few hours left to go now! Countdown Timer – Countdown to Nov 23, 2023 in London, England