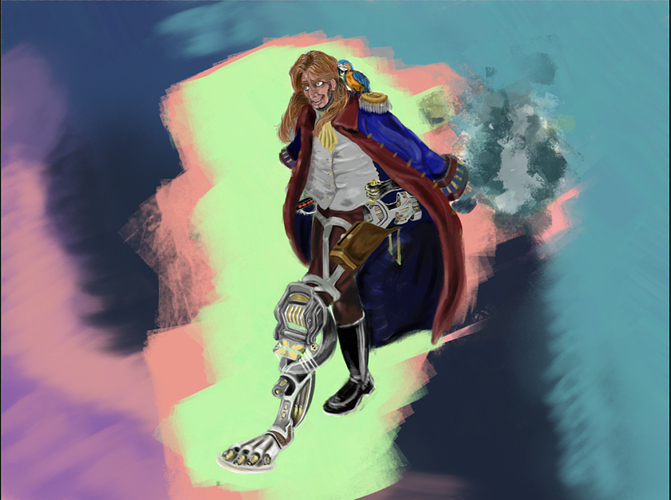 well Hello Every One I Just Finished The concept That I am going To Build My 3d version of My Work On.
I tried to Draw Long John Silver From Treasure Island , anime Version.
I Hope You Like it and I Have To Mention That This is My First Share Ever So I Would Love To Hear Your Suggestions And Keep Tuned to See the 3d Version Of it.