Hey everyone! First time here, hoping I'm still in time to get this finished!


Concept

My concept is a sci-fi Alice (from Alice in Wonderland) who's ready to fight the chaos in Wonderland! In this story she's been stuck in a time-loop for decades (centuries?) so time keeps resetting but also moves forward simultaneously. Each time she returns to Wonderland it's, just like her, going through the changes of time and gets a new upgrade when the clock resets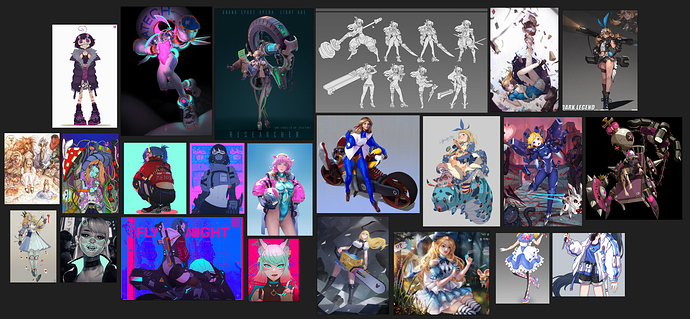 Only got a reference/moodboard right now, concept art to follow!